The Season Ahead
Our official season will start Sunday 8th October 2023 and will run through to late February.  Nippers is held most Sundays throughout the season meeting from 9.00am on the grass in front of the Surf Club ready for a 9.30am start. Find the flag for your age group and get your name marked off by one of your age managers.
What to bring on Sunday:
Swimmers
Pink hi-vis rashie
Skull Cap (U6s Blue, U7s Yellow, U8s to U14s Green/Gold)
Goggles
Towel
Sunscreen
Hat
Water bottle
For our U6s and U8s, Sunday nipper's will usually run for 1 hour and U9s to u14s about 90mins.  At the end of the session, all kids must have their name marked off by their age manager. The club runs a BBQ on the grass area next to the Clubhouse every Sunday during nippers.  The BBQ is run by the Age Groups, with a weekly rotating roster.
DOWNLOAD NIPPER SEASON CALENDAR HERE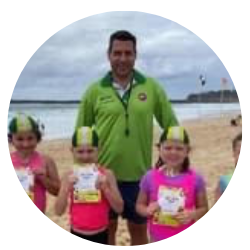 Age Managers
Our age managers will be wearing green shirts / rashies with the words Age Manager on the back.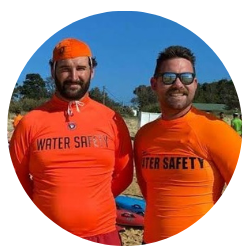 Water Safety
Our water safety will be wearing an orange rashie with the words Water Safety on the back.  They are fully trained lifesavers and are there to support our Nippers in the water on Sunday mornings and training days.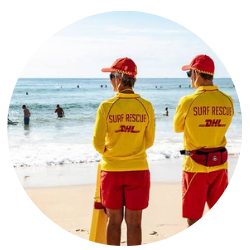 Surf Lifesaver
Whilst Nippers is on our beach, it is still open to the public. If a Lifesaver is providing instruction please follow it as it is for the safety of yourself and our beachgoers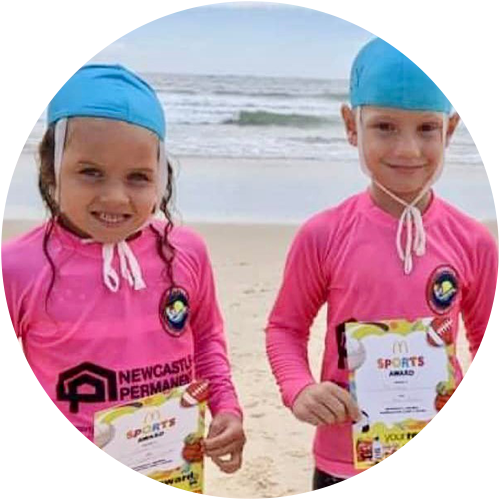 U6s
Blue skull cap and pink hi-vis rashie/vest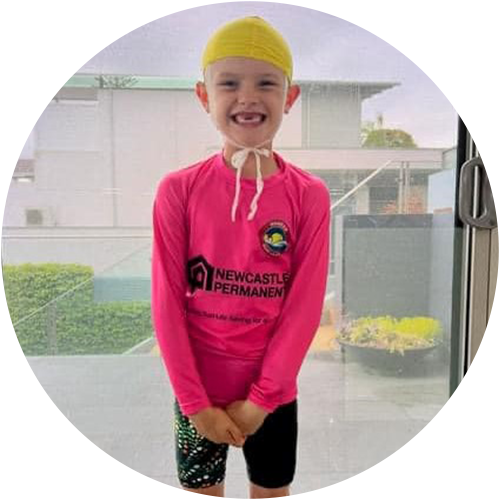 U7s
Yellow skull cap and pink hi-vis rashie/vest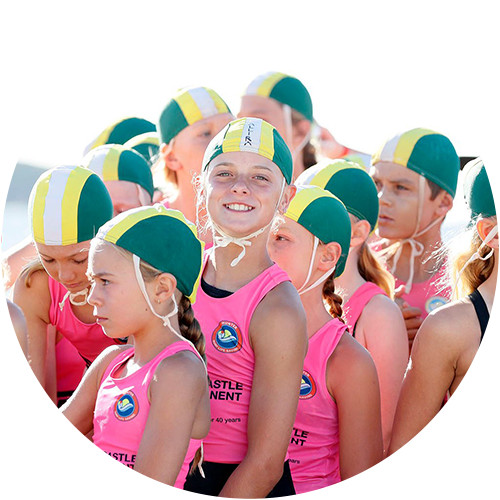 U8s to U14s
Green/Gold skull cap and pink hi-vis rashie/vest
Nipper Communications & Updates
We use Facebook for all of our main nipper communication, updates and events.  For urgent notifications we will send email and txt message.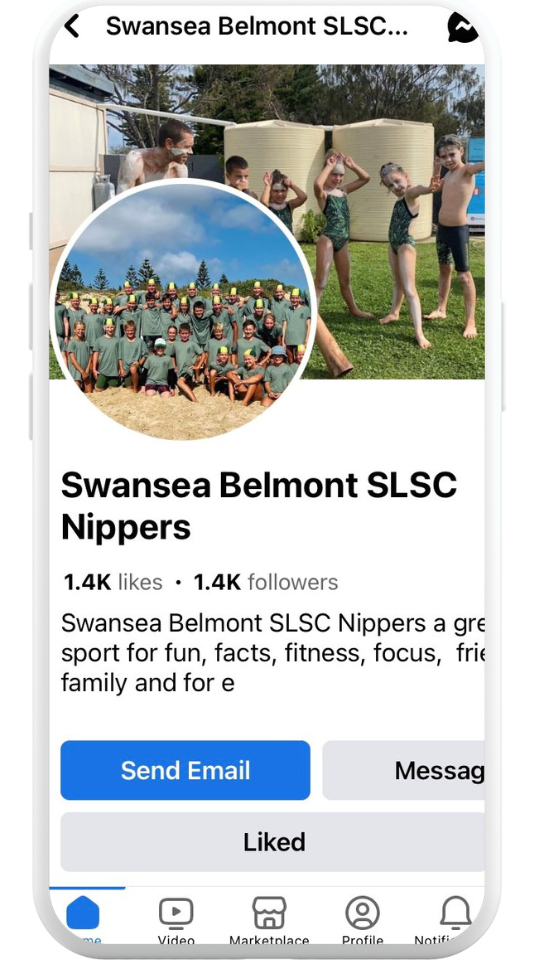 Used for general updates about Nippers, Events and the Club.
Private group for U9s UP – used for all Training updates and Carnival info.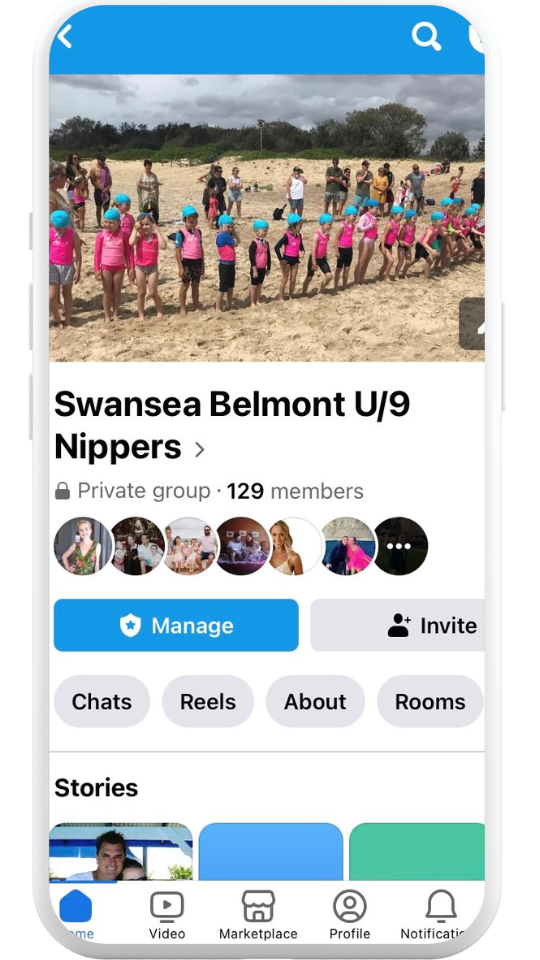 Every age group from U6s to U14s has a private Facebook page.  This is run by Age Managers and is used to communicate messages related to your nippers age group.
Carnivals
Nippers from U9 and UP can participate in carnivals once they have completed their ocean swim proficiency.  We conduct these on the first day of nippers, Sunday 8 October.
U9 & U10s must complete a 150m ocean swim.
U11 to U14s must complete a 200m ocean swim.
Registering for Carnivals
Anyone wishing to compete in a carnival must register via their age manager and pay the competition levy.
Information for upcoming carnivals will be posted In age group Facebook groups and U9s and up training Facebook group
Registration and payment are required to compete
If you have any questions please get in touch with your Age Manager.
Officials and Water Safety
 All carnivals are run on volunteers and It is a requirement that every club with competitors registered to compete at carnivals supply a minimum amount of officials and water safety per age group (1 per 10 competitors). Unfortunately if we do not meet the requirement the age group will be not be allowed to compete. We encourage every parent with a competing child to take on a role.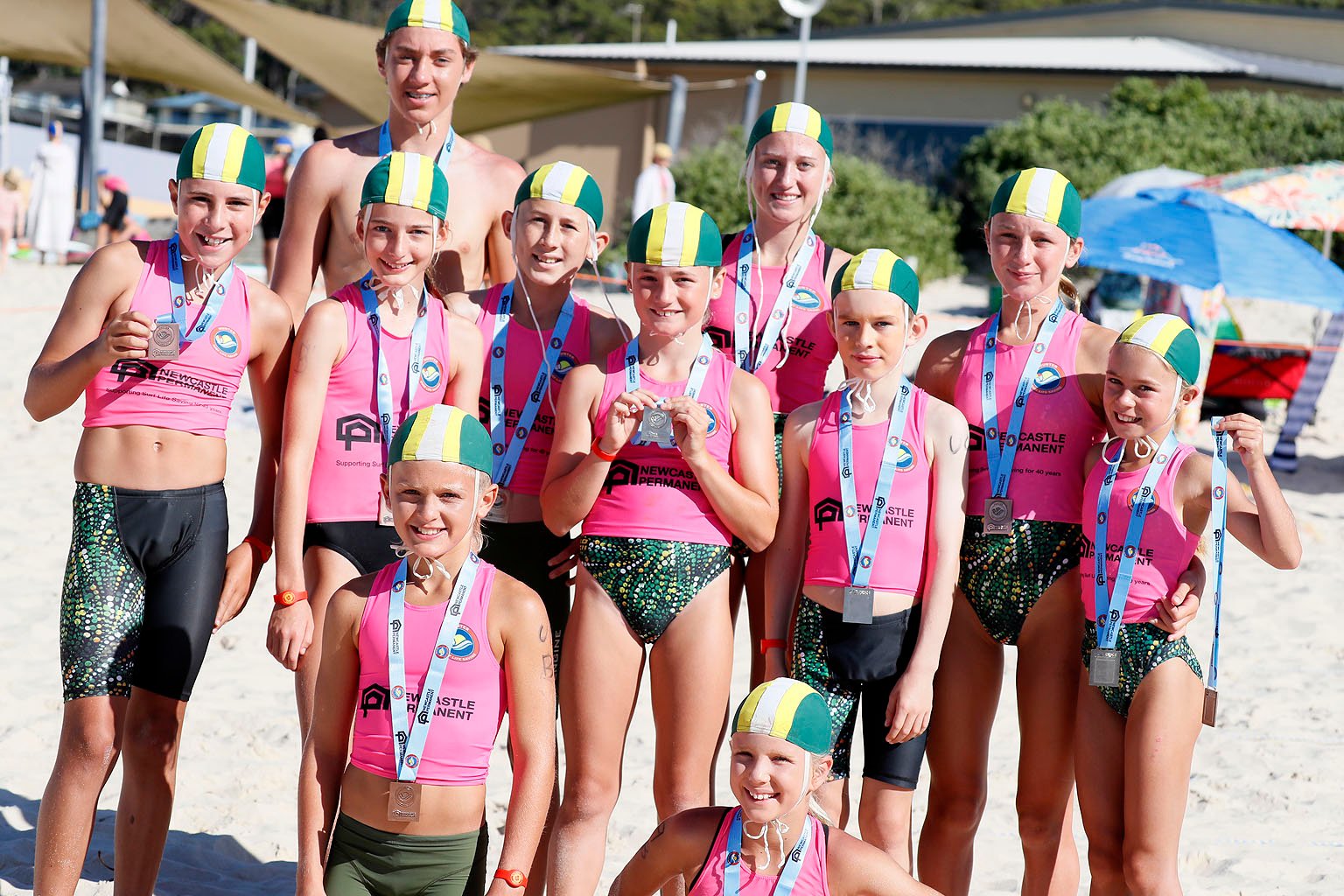 Training
Swansea Belmont is one of the Hunter's most successful competitive surf clubs.  We are fortunate to have a team of elite coaches with extensive surf knowledge who provide FREE training to our nippers from U9s and up.
Monday

Tuesday

Wednesday

Thursday

Friday

Saturday

Sunday

Board Training

4.30 to 5.30pm

Blacksmiths Beach starting 5 Sept.

Board Training

4.30 to 5.30pm

Blacksmiths Beach starting 5 Sept.

Ironperson Training  TBA

Nippers 9am for 9.30 start Blacksmiths Beach starting 8 Oct.
Sprint, Flags and Distance running training to be advised throughout the season. You can learn more about our training program here.
Swimming Lessons
To help your child build their confidence in the water and progress through Nipper's it's important to be enrolled in swimming lessons/squad training.  Whilst nipper's is a great way to learn surf skills it does not take the place of swimming lessons and building the swim fitness required to confidently navigate the surf.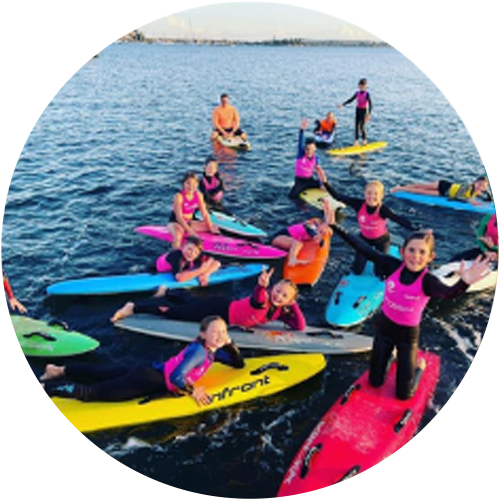 Director of Junior Activities (Nippers)

Michael Legge

Junior Secretary

Kristie Dunne
sbjuniorsecretary@gmail.com


0408 777 407


Registrar (all rego enquiries)
Carolyn Connolly
swanseabelmontslsregistrar@gmail.com

U6 Age Managers – Sarah Withyman, Tim Cox
U7 Age Managers -Greg Tobin
U8 Age Managers – Elke Hoube
U9 Age Managers – Mel Linde, Dave Berry
U10 Age Managers – Michael Hoetzer, Alicia Fry
U11 Age Managers – Josh Blair, Megan Cox
U12 Age Managers – Greg Murdoch, Kate Berry
U13 Age Managers – Melissa Thurlow
U14 Age Managers – Lee Archer, Matt Chalmers
Member Protection & Children's Safety
Our aim is to provide a safe, supportive and enjoyable environment for our members and their families. You can learn more about our member protection and children safety program here You can contact our Member Protection Officer Information Officers (MPIO) Stephen and Lisa Lincoln if you ever need help.
Club Social Activities
Our surf club bar is open every Sunday afternoon with live music from 3pm over summer.  Bring the family, cheese platter or snacks and enjoy the view. Keep your eye out on our facebook pages for special events and performers for our Club fundraisers too.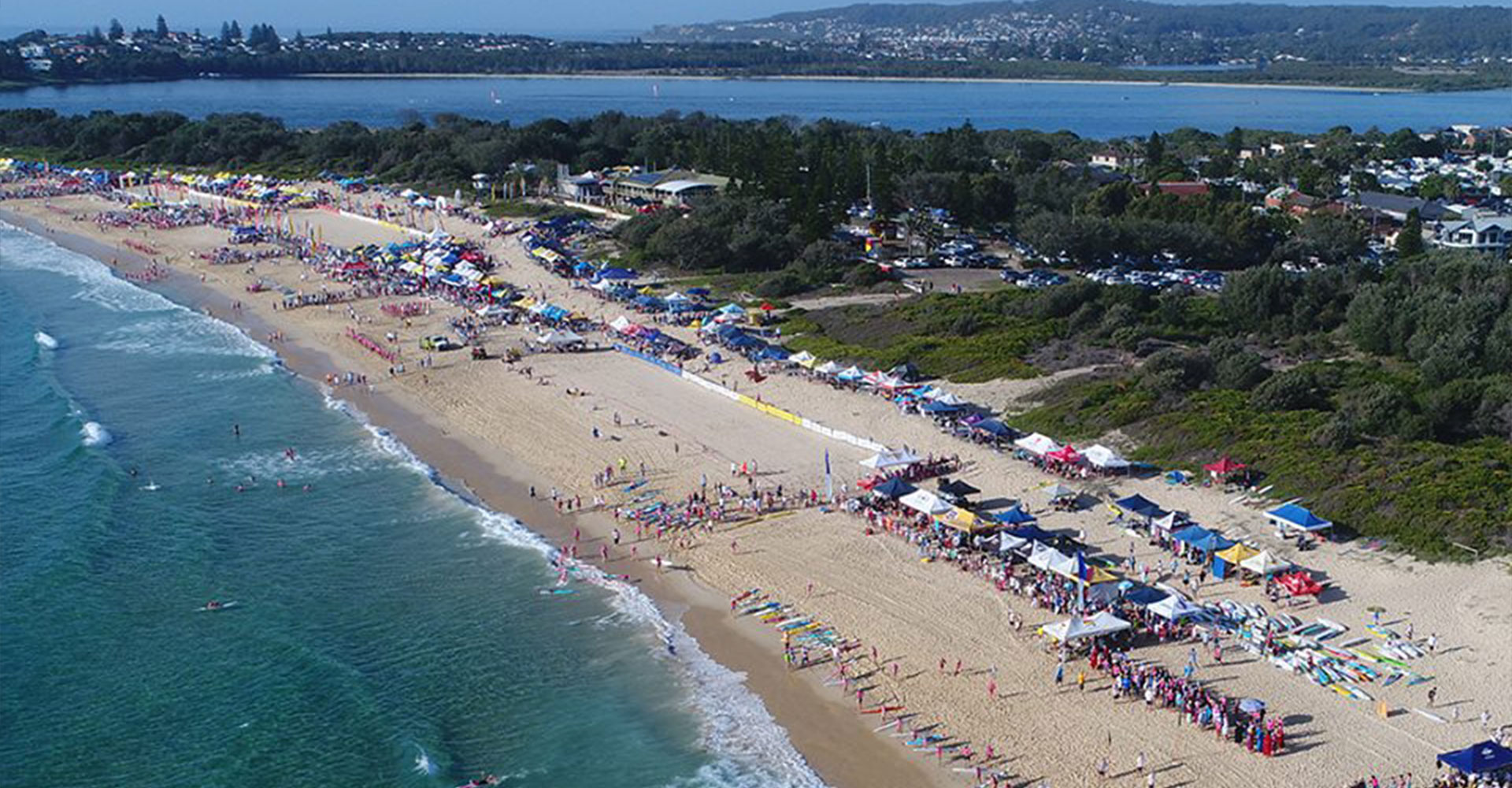 Nipper Fundraising
We hold a bunch of fundraising activities throughout the year to help fund new equipment and initiatives for nippers at our Club.  One of our regular fundraisers is the Thursday night raffles at the Orana Hotel, Blacksmiths.  These raffles are run by each of the Nipper age groups on a weekly rotating basis.  Speak to your Age Manager to find out how you can be involved.