Board Training
Board Training is offered to all nippers in age groups Under 9 to Under 14's.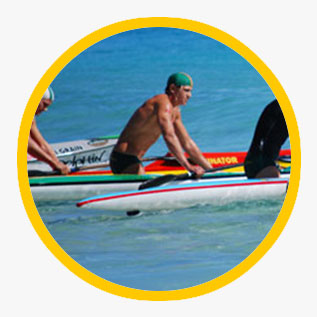 Parent's Responsibility
Board training coaches and helpers are all volunteers. Board training can take place in variable surf conditions, so therefore we NEED as many parents as possible to be present on the beach or in water observing their children.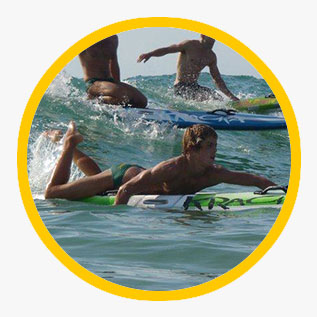 Compulsory High Vis Vest
There is a new rule for ALL children attending board training. Any child who gets in the water MUST be wearing a High Vis vest (even over wetsuits). This ruling is compulsory and will be enforced. Currently no regulation on colour has been ruled by Hunter Branch for training. However, at any competition, all competitors will be made wear the compulsory high vis pink vests, so if you need to purchase one, a pink one would be the best option.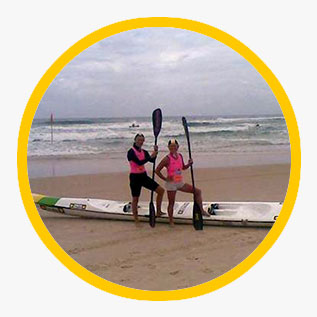 Emergency Safety Procedure
If a situation arises where the children must get out of the water there will be THREE (3) whistles blown to indicate an emergency and any children in the water must come to shore and meet with coaches / supervisors.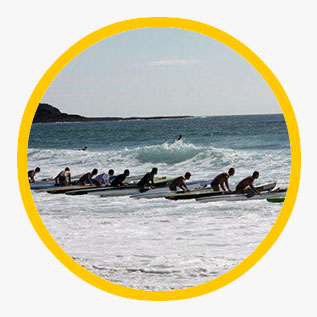 Under 8's
Children in the Under 8's are NOT proficient to attend board training. However, if your child is keen and wants to attend a parent MUST be in the water and be responsible for that child. Coaches will not take any responsibility.
Training Days
Tuesday's 4:30pm, The Lake
Thursday's 4:30pm, The Beach
Head Coach
Matt Rees
M. 0437 021 917
E. mattrees@asn.com.au